Posts for tag: diabetes
By Cynthiana Dental Center
March 18, 2019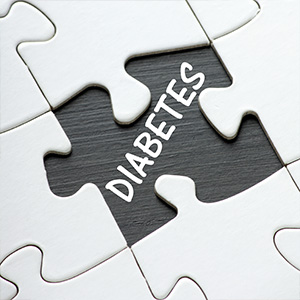 If you're one of the more than 26 million people in the U.S. with diabetes, you know first hand how the disease impacts your life. That includes your dental health — and whether or not implants are a good tooth replacement option for you.
Diabetes is actually the name for a group of diseases affecting how your body processes glucose, a simple sugar that provides energy for the body's cells. The level of glucose in the blood is regulated by insulin, a hormone produced in the pancreas. Diabetes causes the pancreas to either stop producing insulin (Type 1) or not produce enough (Type 2). Also in Type 2, the body can become unresponsive to the insulin produced.
The implications for either type are serious and can be life-threatening. If glucose levels are chronically too low or high the patient could eventually go blind, suffer nerve damage, or develop kidney disease. Diabetes also interferes with wound healing and creates a greater susceptibility for gangrene: diabetics thus have a higher risk for losing fingers, toes and limbs, and can even succumb to coma or death.
Type 2 is the most common form of diabetes. Fortunately, most people with this type can effectively manage it through diet, exercise and regular glucose monitoring; if need be, prescription medication can help regulate their levels. Even so, diabetics with their disease under control must still be alert to slower wound healing and a higher risk of infection.
Because implant placement is a minor surgical procedure, the aspects of diabetes related to healing, infection and inflammation could have an adverse impact on the ultimate success of the placement. Implant surgery creates a wound in the surrounding gum tissues and bone that will need to heal; the body's immune response in a diabetic can interfere with that process. And if infection sets in, the risks of implant failure increase.
But research has shown that diabetics with good glucose management have as high a success rate (over 95% after ten years) as non-diabetic patients. That means the implant option is a viable one for you as a diabetic — but only if you have your disease under control.
If you would like more information on the relationship between dental implants and other health conditions, please contact us or schedule an appointment for a consultation.
By Cynthiana Dental Center
November 23, 2018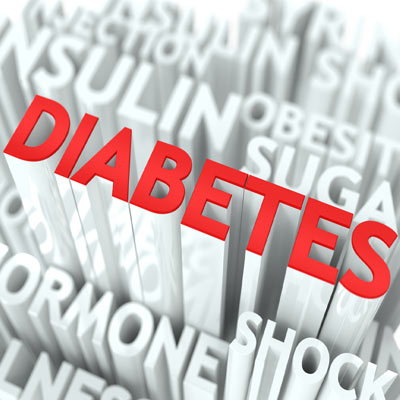 November is National Diabetes Month—a time to focus on a disease that affects more than 400 million people around the world. What does diabetes have to do with oral health? Plenty! Here's a true-or-false quiz to test your knowledge on this important topic.
TRUE OR FALSE:
1. Diabetes and gum disease are connected.
TRUE. Studies have found a clear association between diabetes and gum (periodontal) disease, especially when diabetes is not well controlled. People with poorly controlled diabetes have a more severe inflammatory response to the bacteria that cause gum disease. While inflammation is normally a protective reaction of the body's immune system, too much inflammation can actually make the condition worse. In the case of gum disease, the reverse is also true: Untreated gum disease can worsen blood sugar levels in people with diabetes. The good news is that treatment of periodontal disease has been shown to improve blood sugar control.
2. People with diabetes can't have dental implants.
FALSE. Research has shown that dental implants can be a very successful tooth-replacement treatment for people with diabetes. But again, blood sugar control can be a factor. Dental implants are titanium posts that serve as artificial tooth roots. Minor surgery is required to insert an implant into the bone beneath the gums; a realistic-looking dental crown is later attached to it so it can look and function like a natural tooth. Studies have shown that it takes longer for the bone to heal around implants in people with poorly controlled diabetes. That doesn't make implant treatment impossible, but it does mean that it may be managed differently. For example, an implant may be allowed to heal for a longer period of time before a crown is attached to it.
3. People with diabetes can't do anything to improve their oral health.
FALSE. People with diabetes can have a very positive impact on their oral heath, by doing their best to control blood sugar levels with a healthy diet and exercise, and by sticking to an effective daily oral hygiene routine. This includes brushing twice a day for two minutes each time, and flossing at least once each day to remove bacterial plaque between teeth. Regular dental checkups and cleanings are also essential—not just for people with diabetes, but for everyone!
If you have additional questions about diabetes and oral health, please contact us or schedule an appointment for a consultation. You can learn more about diabetes and oral health by reading the Dear Doctor magazine article "Good Oral Health Leads to Better Health Overall."
By Cynthiana Dental Center
August 01, 2014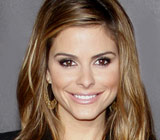 Maria Menounos, an independent filmmaker, actress, and co-host of daily entertainment news program Extra, learned at an early age about the importance of maintaining good general and dental health when her father, Constantinos, a Greek immigrant, was diagnosed with type 1 diabetes. As a result, her parents made sure the family consumed a diet filled with fresh fruits and vegetables, many of which they produced themselves. Maria and her family also consumed little-to-no junk food.
Menounos is still committed to helping those with diabetes. In fact, because she saw first hand the power of communication in the lives of diabetes patients and their families, Menounos is an avid ambassador for the American Diabetes Association.
Maria's experience with diabetes is one that she shares with millions of people worldwide. And if you or someone you care about is suffering from this disease, it's important to be aware of the connection between diabetes and oral health. Recent research has shown a link between two chronic inflammatory conditions: periodontal (gum) disease and diabetes. Evidence consistently reveals that diabetes is a risk factor for increased severity of periodontal disease and conversely, periodontitis is a risk factor for worsening blood glucose control in patients with diabetes and may also increase the risk of diabetic complications. Periodontal inflammation is also associated with an elevated systemic (general body) inflammatory state and an increased risk of major cardiovascular ("cardio" – heart; "vascular" – blood vessel) events such as heart attack, stroke, adverse pregnancy outcomes (e.g., low birth weight and preterm births) and altered blood sugar control in people with diabetes.
If you are interested in learning more about periodontal disease, you can continue reading the Dear Doctor magazine article "Diabetes & Periodontal Disease." Or, if you are diabetic and fear you may have periodontal disease, you can contact us today to schedule an appointment so that we can conduct a thorough examination. During this private consultation, we will also discuss any questions you have as well as what treatment options will be best for you. And to read the entire interview with Maria, please see the Dear Doctor magazine article "Maria Menounos."